Liquido VANILLA CUSTARD - The MilkMan eLiquid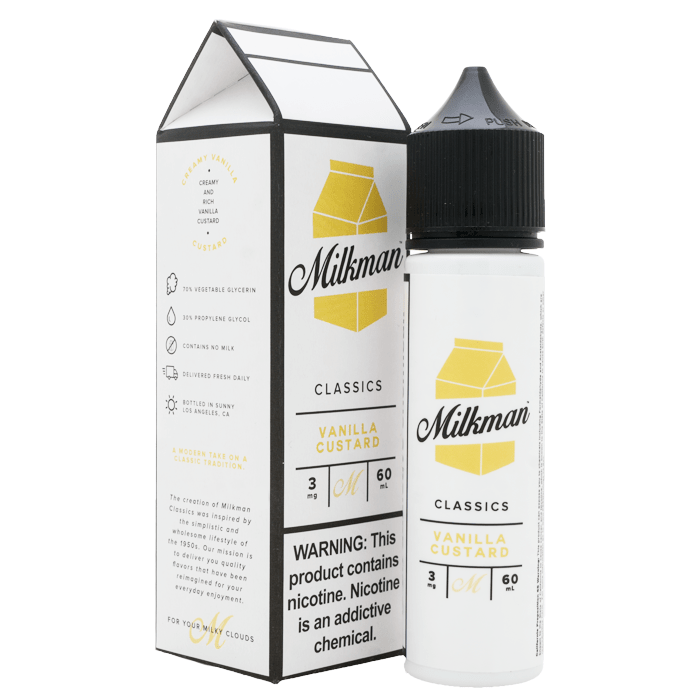 O Milkman é aqui! Os gênios atrás da linha The Vaping Rabbit de e-juice premium estão levando todos nós ao próximo nível vaping com com The Milkman.
O Milkman formou-se a partir de uma torrada quente com creme de frutas jogada em um liquidificador com um montão de delicioso creme de baunilha gelado e alguns respingos de leite fresco, proporcionando um sabor verdadeiramente sensacional.
Bem equilibrado e extremamente delicioso, The Milkman proporciona-lhe uma experiência vaping perfeito digno de ser um All-Day-Vape, 60 ml de cada vez.
Pronto para sua próxima nuvem ?
Este produto foi desenvolvido para os amantes de grandes nuvens! Feito com FULL VG!