Líquidos - The Milkman eLiquid - 40 MG - Salt Nicotine
The Milkman eLiquid evolui e nos traz o The Milkman Salt. Feita com um sal de nicotina mais puro será possivel vaporar um teor de nicotina mais alto com um kick menor, obtendo satisfação maior com menor quantidade de liquido vaporado. mas com uma concentração maior de nicotina.
Sweet Mint ( hortelã, sal de nicotina)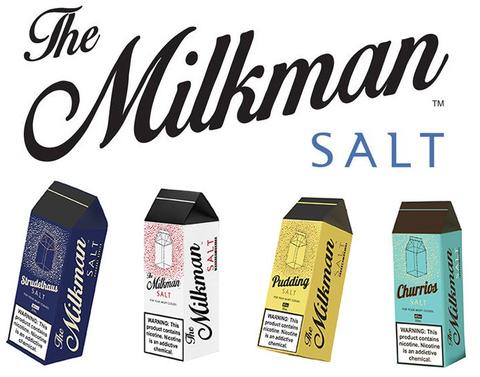 Detalhes:
VG/PG = 60/40

30 mL

40 MG Nicotina Salt

100% made in Los Angeles - USA.

Não utilizável em dispositivos SUB-OHM
AVISO: NÃO COMPATÍVEL PARA USO EM SUB-OHM.
USE APENAS EM DISPOSITIVOS DE POD SYSTEM.